Aqua Care Solar has a winter promo going on.  When you schedule your annual boiler or furnace check-up, you'll receive a free carbon monoxide detector.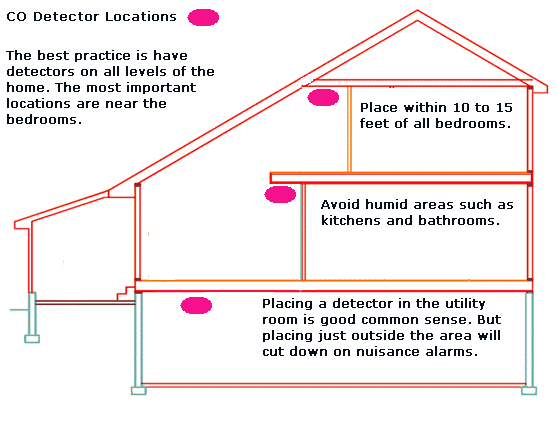 According to the Consumer Product Safety Commission:
On average, about 170 people in the United States die every year from CO produced by non-automotive consumer products. These products include malfunctioning fuel-burning appliances such as furnaces, ranges, water heaters and room heaters; engine-powered equipment such as portable generators; fireplaces; and charcoal that is burned in homes and other enclosed areas. In 2005 alone, CPSC staff is aware of at least 94 generator-related CO poisoning deaths. Forty-seven of these deaths were known to have occurred during power outages due to severe weather, including Hurricane Katrina. Still others die from CO produced by non-consumer products, such as cars left running in attached garages. The Centers for Disease Control and Prevention estimates that several thousand people go to hospital emergency rooms every year to be treated for CO poisoning.
Make sure your family is safe.  Have your boiler or furnace checked every year and make sure you have a working carbon monoxide detector on every floor of your home.
Again, according to CPSC:
A CO alarm can provide some added protection, but it is no substitute for proper use and upkeep of appliances that can produce CO. Install a CO alarm in the hallway near every separate sleeping area of the home. Make sure the alarm cannot be covered up by furniture or draperies.
Keep your home safe and warm this year.  Call us at 303-589-4428 to schedule your boiler or furnace check-up today and get your free CO detector while supplies last.